China Manufacturer 2016 New Zero Gravity 3D massage chair with full body massage
1. Auto scan of shoulder position before start which helps to fit different user's stature.

2. With a group of four-roller mechanics massage hands which moves up and down at back with super-low noise.

3. With 2 groups of carbon fiber heating device in seat cushion, the temperature is set at 45-50℃.

4. The leg parts can be stretched about 18cm of spring legs design, and unique design of roller massage on soles.

5. Six massage techs are available for back massage: knead, shiatsu, pat, knock, rolling and knead&pat.

6. 34pcs airbags around arm, seat, calf, foot. Multiple magnetic spots on sole to achieve point massage.

7. Auto and manual operational mode, four preset auto programs including Recover, Stretch, Relax, Sleep. Under the manual mode users can select their favorite massage program.

8. Zero gravity function and touch screen remote control.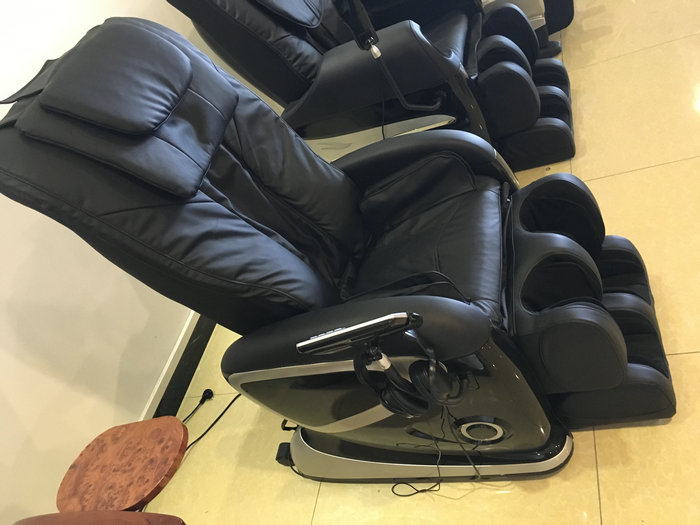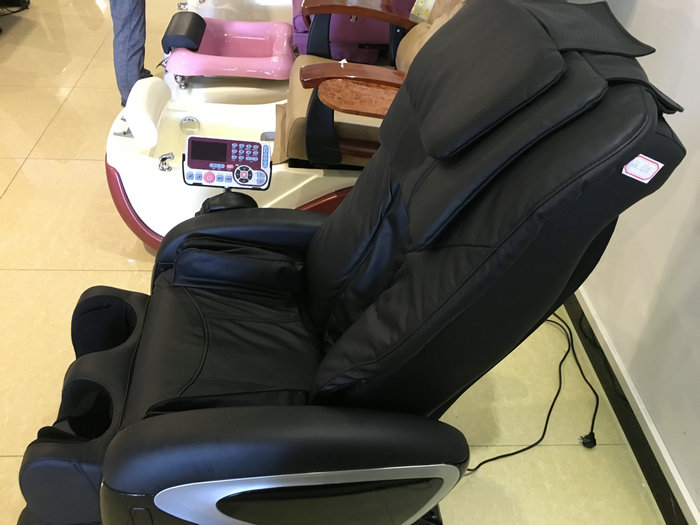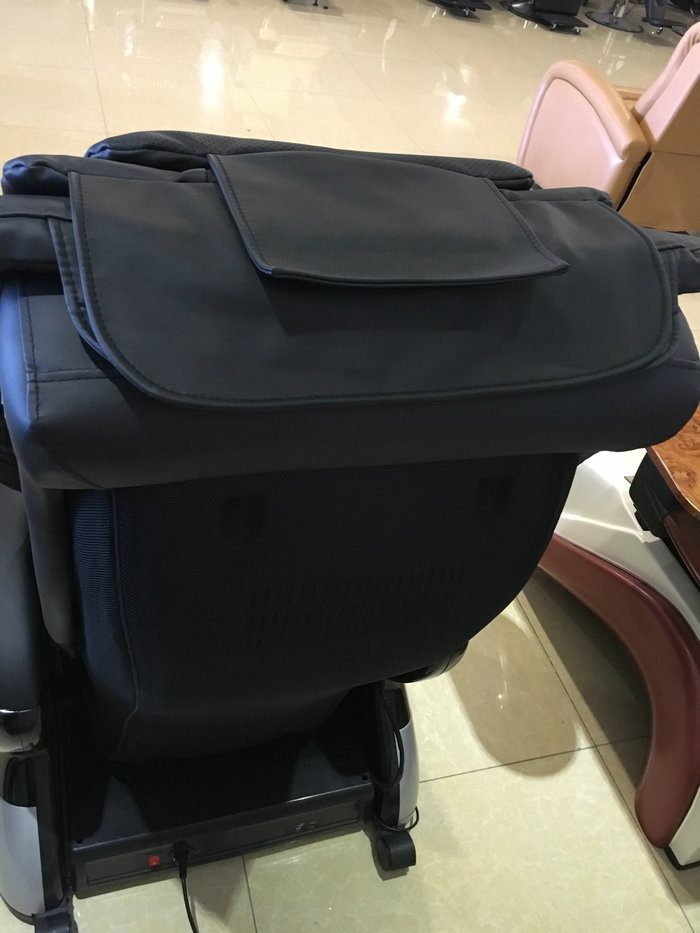 China Manufacturer 2016 New Zero Gravity 3D massage chair with full body massage