The most comfortable and cheap 3D zero gravity full body massage chairs
Product Description
1.Memory function: can memory the liked massage modes. Totally memory three kinds of program. Equipped wireless remote controller
2.Designed with a set of vertically movable, four-wheel driven muted massage hands.
3.Automatically check the shoulder position and micro adjustment functions.
4.There are two auto massage program (Decomp-ression, Ease) and four part massage program (Neck Shoulder, Back & Waist, Upper body and Lower body) for selection.
5.Manual massage functions for the upper body: shiatsu, kneading, tapping, knocking, pummel and rolling
6.Pillow for neck and shoulder,stimulate your experience by Massage point squeeze.Adjust the pillow by height of the human figure.
7.The massage chair and armrest reclined with back rest and seat rest.the armrest interlocks with back rest;seat rest interlocks with back rest.
8.For arm, totally 18 airbags inside the massager.Multiple sets of finger pressure point massage,stimulate blood circulation .Air pressure intensity is adjusted in three steps.
9.Air pressure massage,for head(10 airbags),cushion(7 airbags),calf&feet rest (28 airbags),totally 45 airbags equipped.
10.Auto extension leg part adapts different people height.
11.vibration massage for seat position.Two steps of intensity adjustment for vibration.
12.MP3 music function.
13.Heating therapy massage for human back and feet and with carbon fiber as infrared emitter.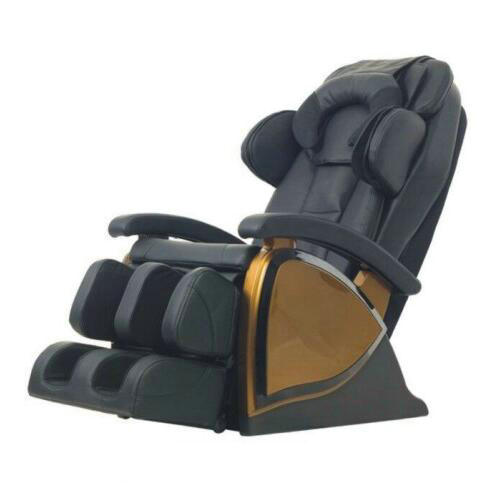 The most comfortable and cheap 3D zero gravity full body massage chairs