spa equipment towel warmer cabinets / UV Towel Sterilizer hydrotherapy equipment
Advantage Hot Towel Warmer Cabinet/ UV Towel Sterilizer

1. UV sterilizing

2. heating disinfection

3. High temperature blocking function

4. Micro-computer control system

Usage Hot Towel Warmer Cabinet/ UV Towel Sterilizer

Suitable for beauty center, spa & massage center, hospital,
hotel, kindergarten and home usage

2. Operation Method
A. Fold clean wet towels neatly to place them on the screen shelf in the towel cabinet and close the cabinet door.
B. Press the power switch to the lock position. The working indicator will be on to show that the towel cabinet has started heating.
C. When the temperature in the towel cabinet reaches the set temperature; the temperature in the cabinet will be kept automatically. When the temperature in the cabinet gets cooler the heating will be done automatically.
D. If the towel is needed to be used, turn off the towel warmer first. Be careful when opening the door as hot steam can cause burns and scalding. Remove towels with a tweezers.

3. Use notice of towel warmer and maintenance requirements
1) Please read the usage manual carefully.
2) Place the towel warmer in shady, cool and dry environment. Keep away from flammable, explosive objects. Assure the towel warmer is at least 30mm from the wall and all other objects.
3) Please select safety and qualified sockets according to the technical parameters table.
4) Wet towels and wring them out so the towels are only partly wet. Do not use dry towels. Do not use completely wet towels. Use only damp towels.
5) Do not open the cabinet doors while the machine is on. Turn off machine before opening door. Use tweezers to remove towels to avoid scalding.6) Do not place poisonous, flammable, explosive, evaporative chemicals into the towel warmer in order to avoid accidents and damaging of the machine.
7) Please open/close door with enough force. Do not force door open.
8) If any faults or damage is found stop using the towel warmer immediately. Turn off and unplug the machine and contact a qualified repair facility.
9) Do not use acidic, alkaline, or corrosive products to clean the towel warmer.
10) Unplug the towel warmer when not in use.
11) Do not use the machine if the electric plug is damaged.
12) Keep away from children, pets and customers. For qualified techs only.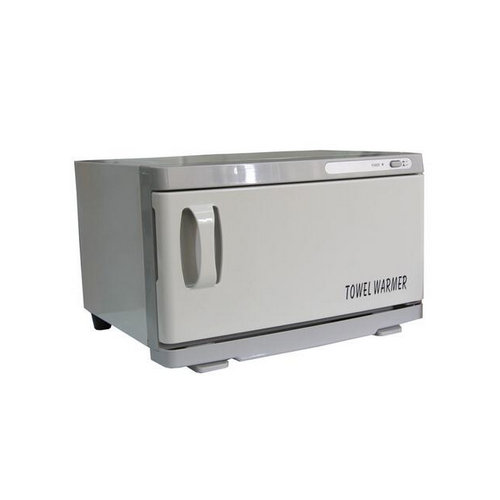 spa equipment towel warmer cabinets / UV Towel Sterilizer hydrotherapy equipment