competitive hot tub spa joy salon massager equipment pedicure chair for sale
Chair functions:

The pedicure spa chair have six functions, including kneading, shiatsu, knocking, air bag, flapping and mp3.
Could use only one function or use any three functions together at one time.
Backrest can adjust by the controller(Electrically adjustable), armrests can lift 90 degree up and down, with a tray for laying something.
The chair with MP3 function.
The chair with 4 air bags massage programs.
The mechanism hand move up & down, from neck to waist, combine functions, variety functions.

Tub functions:
Fiber glass basin, colorful tempered glass basin and crystal basin, pipe less shower inside.
Has sole surfing at the bottom. With LED colored lighting.
Foot cushion can lift up and down.
With switch control for hot & cold water pouring/draining, shower head and water fall faucet on front of the basin.
With hot & cold water pouring/draining pipe on the back.
Discharges Pump to be Installed (Optional).
UL Certification with pipe less Jet system.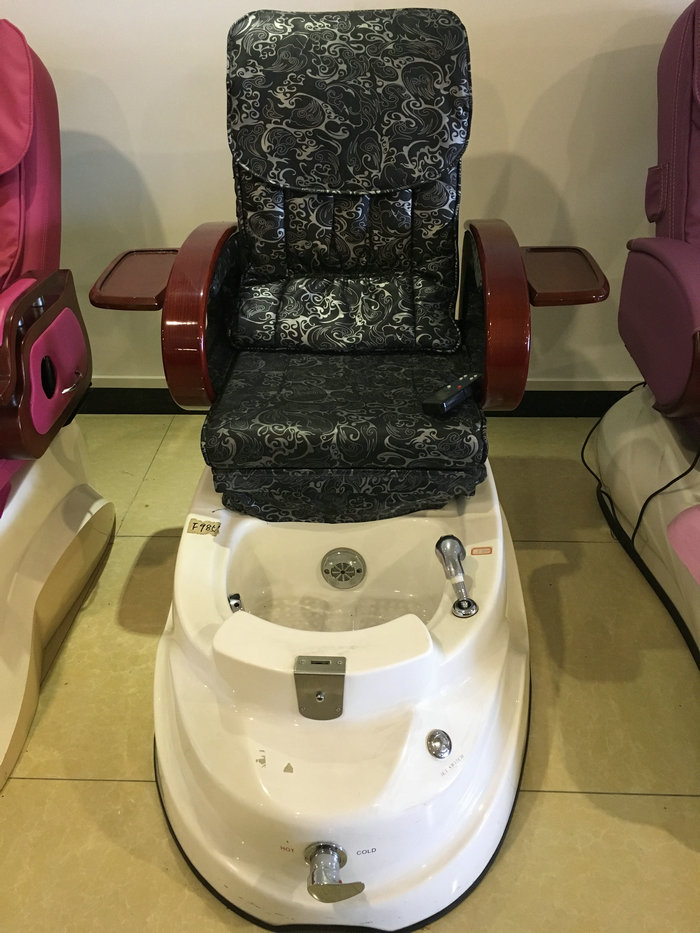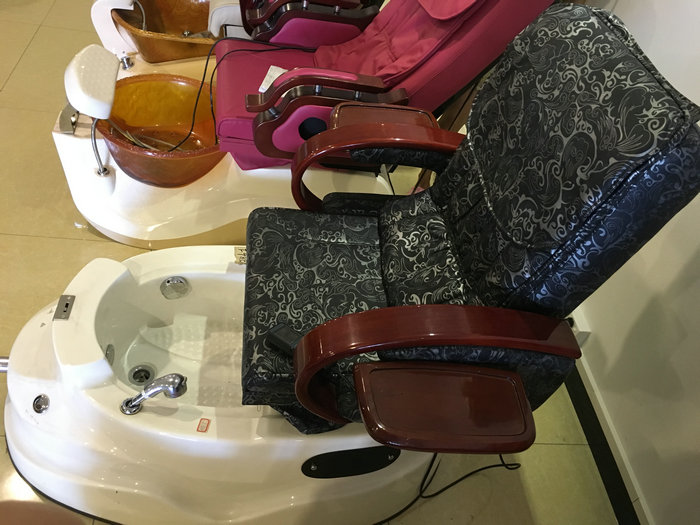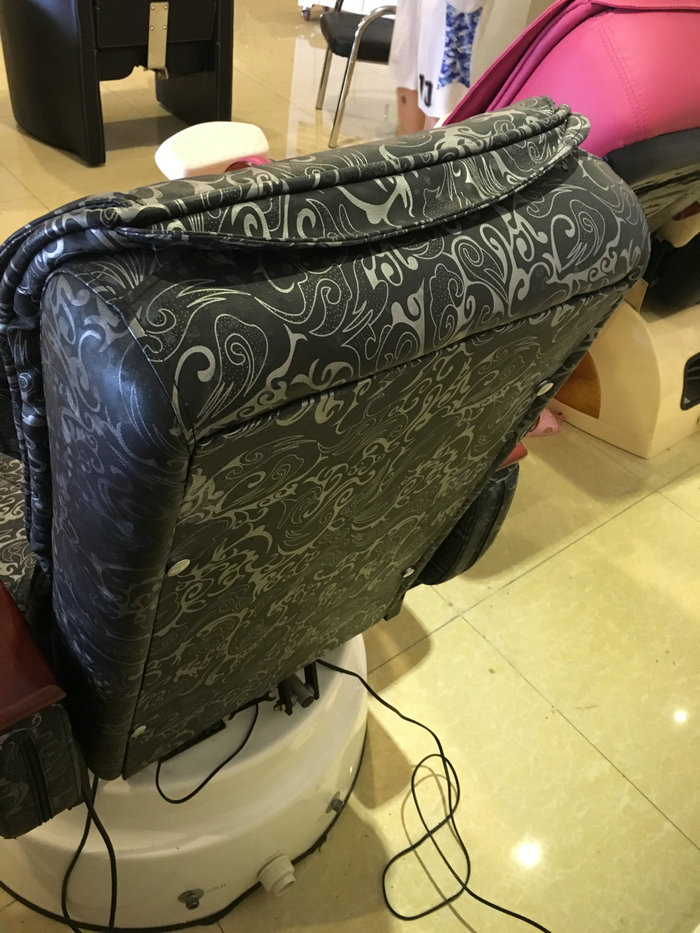 competitive hot tub spa joy salon massager equipment pedicure chair for sale