comfortable durable manicure pedicure sinks with jet pedicure bowl usd faucet for pedicure chair
Detailed product Description
Spa Massage Chiar
1) LED lamp with 7colors
2) Artrest lift 90 degree
3) Pipeless shower
4) Backreset can be a recliner

Chair function:
1.The neck have 4 kneading rollers,the back and waist have 4 kneading for each.the bottock have 4 vibration kneading move circle.backrest can be a recliner.
2.the seat and the backrest can be adjusted by hand.
3.armrests can lift 90 degree,arm with a tray for laying something.
Tub function:
1.pipeless inside,at the buttom it has sole surfing
2.the lamp have 7 colors change one by one in water,also the foot cushion can lift up&down.
3.at the front there is a swicth control hot&cold water inlet&out .
4..A shower beside the basin to offer a perfect shower bath.
Tub funtion:
Huifeng Furniture colorful GRP glass basin, you'd as in the beautiful flower .
Huifeng Furniture pipeless shower inside it , like the honey of flower to moisten your skin.
At the bottom it has a Huifeng Furniture sole surfing pump, would turn out a splenid water
Whirlpool, offer you a hydraulics of water massage funtion .
LED lamp with 7 kinds of colors to change one by one into water , Huifeng Furniture provide you a unexceptionable visual enjoyment.
Huifeng Furniture foot cushion with the function of rise and fall , measured by your length, Huifeng Furniture meet your need at all time.
At the front of tub there are Huifeng Funiture swith controller ,which are control hot & cold water inlet and outlet , the water temperature modulated by you.
A shower of Huifeng furniture beside the basin to furnish you a perfect shaower bath.
Any Color We can change for you !
Whatever Huifeng Furniture electronic massage function you choose , you will enjoy yourself and appreciate it (LCD operator) all the time.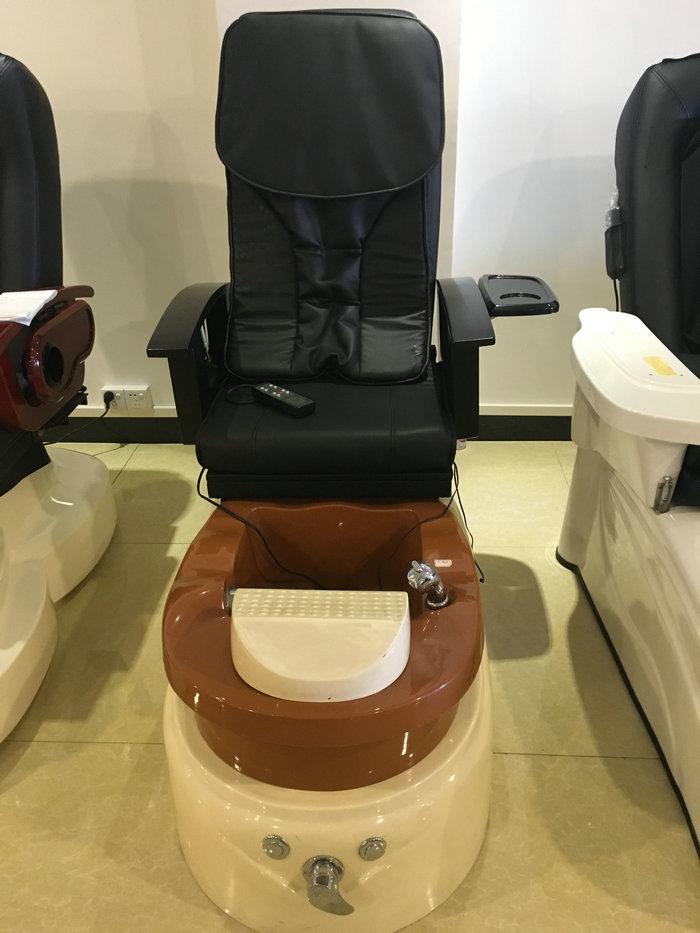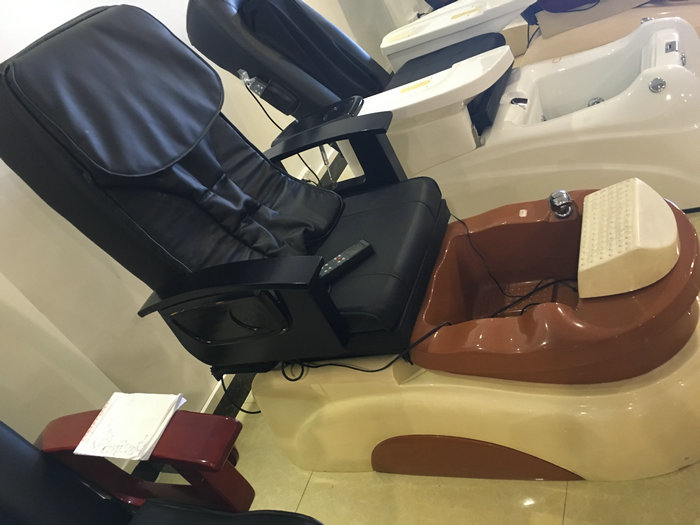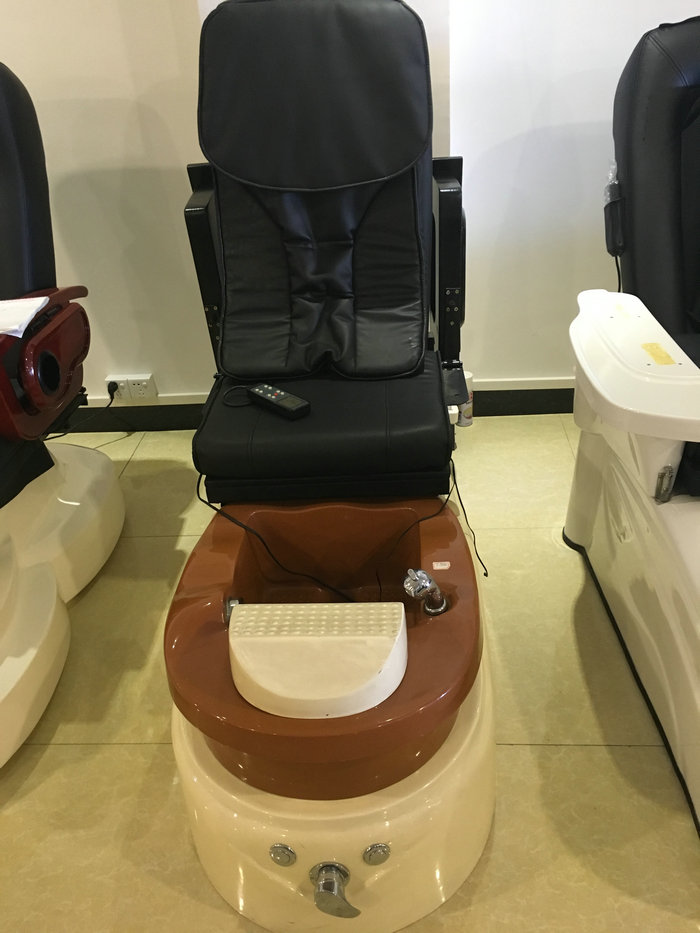 comfortable durable manicure pedicure sinks with jet pedicure bowl usd faucet for pedicure chair