comfortable durable foot spa bath pedicure chair / whirlpool spa massage chair
Detailed product Description
Spa Massage Chiar
1) LED lamp with 7colors
2) Artrest lift 90 degree
3) Pipeless shower
4) Backrest can be a recliner

Chair function:
1. The neck have 4 kneading rollers,the back and waist have 4 kneading for each. the bottock have 4 vibration kneading move circle. backrest can be a recliner.
2. the seat and the backrest can be adjusted by hand.
3. armrests can lift 90 degree,arm with a tray for laying something.
Tub function:
1. pipeless inside, at the buttom it has sole surfing
2. the lamp have 7 colors change one by one in water,also the foot cushion can lift up&down.
3. at the front there is a swich control hot&cold water inlet&out .
4. A shower beside the basin to offer a perfect shower bath.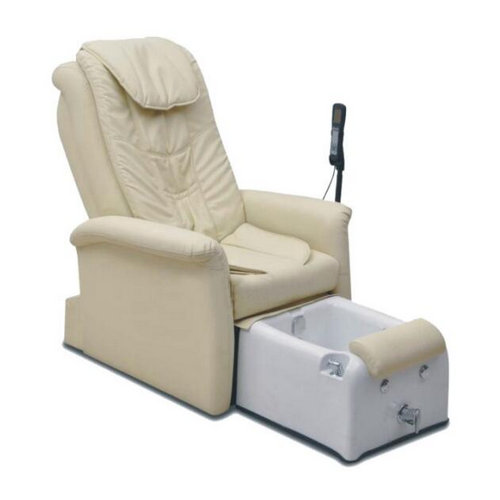 comfortable durable foot spa bath pedicure chair / whirlpool spa massage chair