Cheap white lady hair cut chair / hairdressing chair / hair salon equipment / styling chair
1. moulding sponge, not easy to change the shape.
2. thicken sponge backrest, humanization design, more comfortable.
3. good hydraulic pump, maximum load capacity-150kgs,extension-18mm, powerful and safe.
4. electroplate base, Anti Aging Performance,Anti abrasion.
5. fixing and electroplate footrest,convinient and comfortable.
6. Color of leather, various colors are at customers' option.
7. white Leather, fine PVC leather.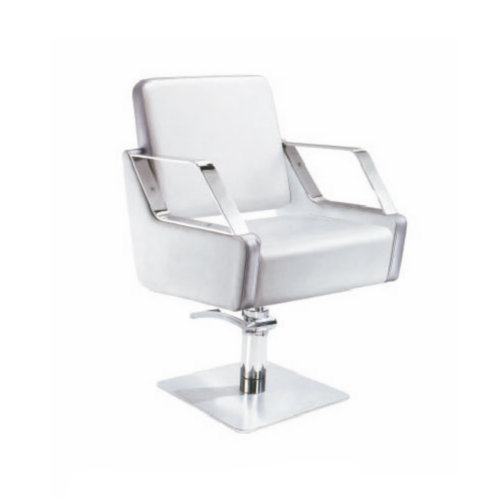 Cheap white lady hair cut chair / hairdressing chair / hair salon equipment / styling chair