hot sale pedicure foot spa massage chair portable nail pedicure chair body massage chair for sale
Chair:
1.The whole set cushion(removable pillow,back and seat cushion) with ultra soft PU leather.
2.A rising cherry wood armrest for easily getting in and out of chair.
3.An attachable tray for both armrests provides an amazing bonus as you can perform manicures
on offer more client room.
4.An automatic seat adjust to move clients forward for reaching those feet comfortably

Base:
1.The sleek handcrafted firberglass base with a gel coat finished.
2.The pipe less whirlpool system adds an elegant design twist for making your salon stand out from the rest.
3.The pullout sprayer allows for therapeutic water benefits for client feet and provides fast and effective
cleaning between appointments
4.This beautiful tub is manufactured with crystal resin and texture as glass yet is indestructible,stain
and scratch resistant.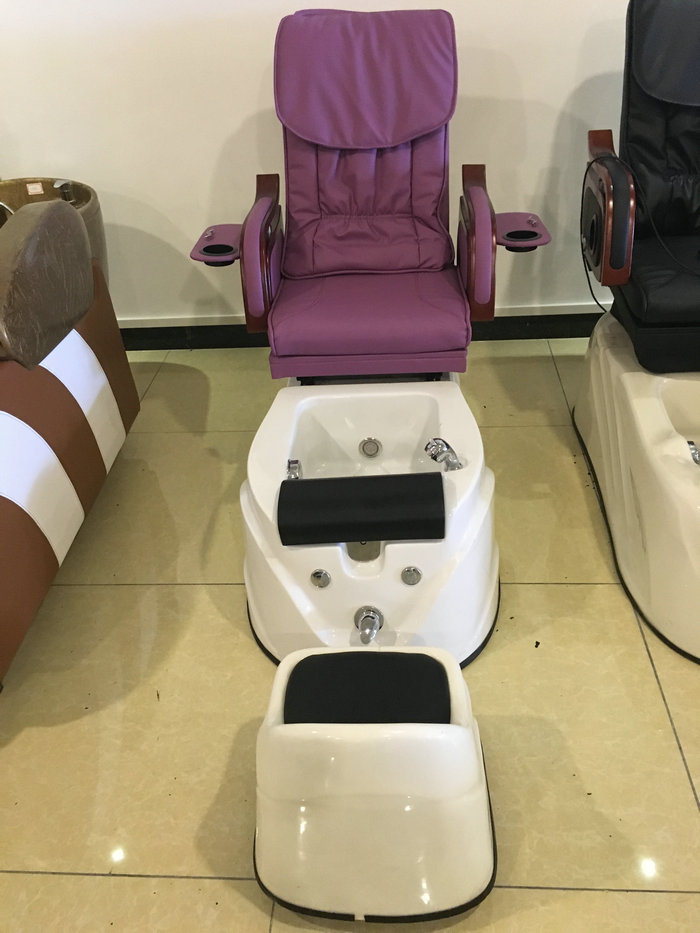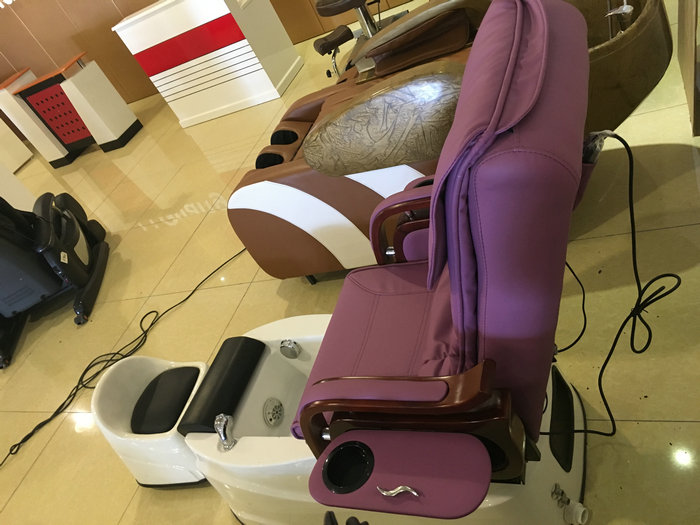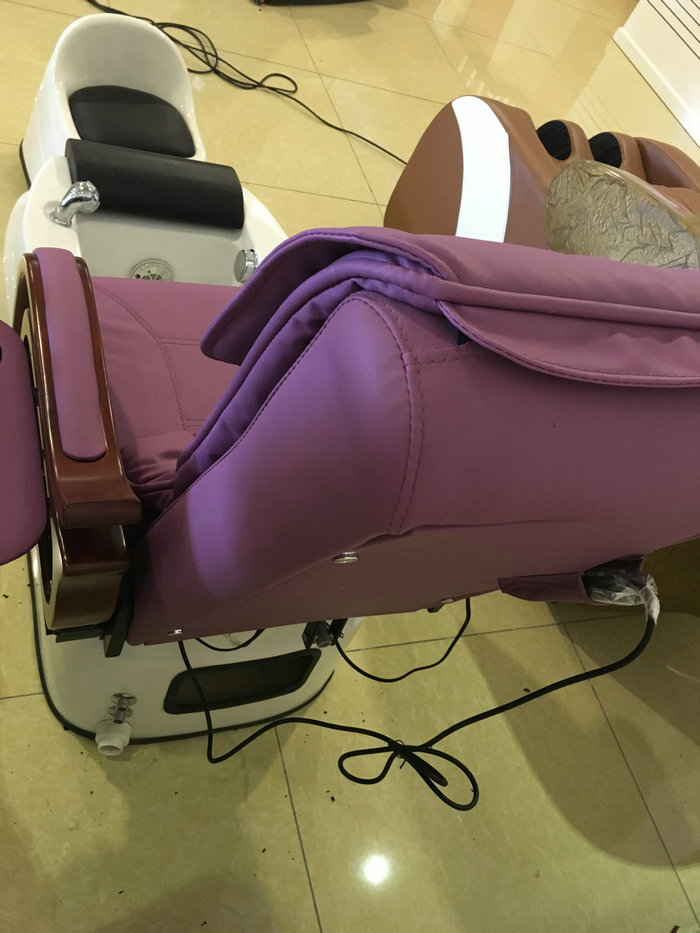 hot sale pedicure foot spa massage chair portable nail pedicure chair body massage chair for sale